Keeping your employees Healthy and Safe during the work day just makes sense. Unnecessary accidents, illnesses or injuries will cost companies time and money. There are many different programs currently in place to ensure that companies have the best Health and Safety Management System in place for their company.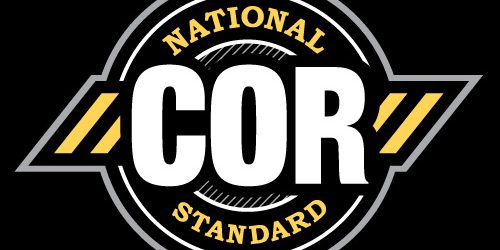 What is Certificate of Recognition?
The Certificate of Recognition (COR™) program is often required for contracts for both public and private-sector construction projects in Ontario. The Government of Ontario is starting to mandate that any money that is dedicated for municipal projects is only allowed to be bid on by COR™ recognized contractors. A lot of the larger municipalities such as City of Toronto, City of London, City of Ottawa and the City of Kitchener have started to mandate that only COR™ certified Contractors can bid on any of their municipal tenders. By getting on board with COR™, you as an employer are demonstrating that your Health and Safety Management System has been developed, implemented and evaluated on an annual basis through comprehensive internal and external audits. This process can take up to 3 years to complete so it is best to get on it as soon as possible.

What is the WSIB Health and Safety Excellence Program?
The Health and Safety Excellence Program is great for large or small businesses alike. The program has three levels – foundations, intermediate and advanced. There are 36 topics spread across the three levels. Companies get on board and pair up with an approved provider, select the topics they want to complete and can receive a minimum of $1000.00 back from WSIB for each topic they successfully complete or up to 2% of your annual WSIB premiums.

What is the Supporting Ontario's Safe Employers Program?
The Ministry of Labour, Training and Skills Development Supporting Ontario's Safe Employers program, recognizes businesses that have an occupational health and safety management system in place meeting MLTSD accredited standards. Businesses that receive MLTSD Chief Prevention Officer (CPO) recognition and meet additional WSIB eligibility requirements will receive financial incentives from the WSIB. The MLTSD program and associated financial incentives are separate from the Health and Safety Excellence program and its incentives.
We can help you choose a program that works best for your company. Contact us today to get started or if you have any questions.